Wyblakłe kolory na monitorze HDMI -Intel
Jako, że w Internecie opisano wiele sposobów na naprawienie tego błędu na kartach Nvidia i AMD, ja postaram się pomóc posiadaczom układów graficznych ze stajni Intala.

Pominę tutaj całą część teoretyczną gdyż jest to opisane w wielu miejscach przez ludzi, którzy są o wiele mądrzejsi w tym temacie.
Jeśli nie macie pewności czy wasze kolory wyświetlają się poprawnie to zapraszam tutaj:
http://www.lagom.nl/lcd-test/
UWAGA!
Jeśli nie jesteś pewien, ale wydaje Ci się, że jest wszystko w porządku to lepiej nie sprawdzaj – nieświadomość to błogosławieństwo.
Jeśli jednak sprawdziłeś i to co zobaczyłeś nie spodobało Ci się to postępuj tak:
Wersja łatwa
1.Prawy przycisk na pulpicie i właściwości grafiki.
2. Pojawi się następujące okno

3. Klikamy kafelek wyświetlacz a następnie interesujący nas monitor.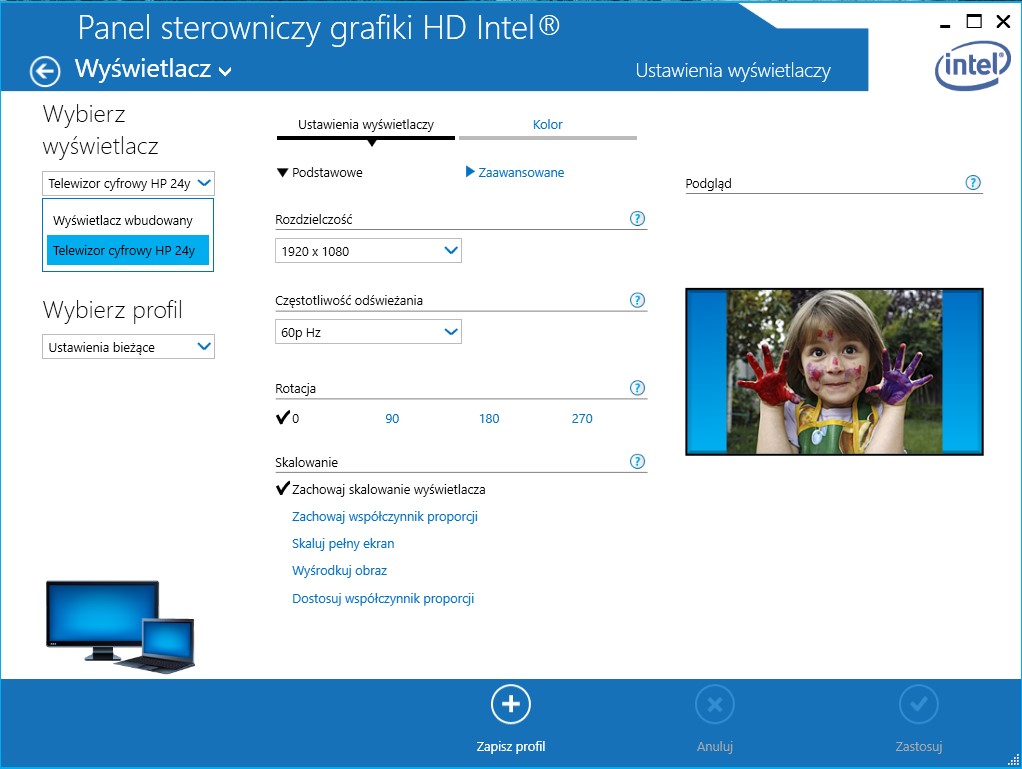 4. Teraz zakładka "Zaawansowane" i z sekcji "Zakres kwantyzacji" wybieramy "Pełny zakres"


5. Następnie zastosuj i powinno zadziałać….

A teraz wersja hard jeśli podana sekcja nie pojawia się bo… Intel.
1. Prawy na pulpicie
2. Ustawienia ekranu
3. Kliknij ekran, który Cię interesuje


4. Zjedź na dół na "Zaawansowane ustawienia wyświetlania"
5. "Wyświetl właściwości Karty dla wyświetlacza 2" albo numer jaki tam macie
6. Zakładka "Panel sterowniczy grafiki HD Intel" a następnie przycisk na dole "Właściwości grafiki…"
7. Postępuj zgodnie z 2. punktem wersji łatwej.
Nie miałem siły robić więcej screenów ani nagrywać filmiku ale mam nadzieję, że wszystko jest zrozumiałe.