Jak ożywić baterię do smartfona
Dzisiejsze smartfony to urządzenia napakowane przeróżną elektroniką. Niestety elektronika ma to do siebie, że lubi się psuć i nie zawsze działa poprawnie.
Czasami zdarza się, że po całkowitym rozładowaniu smartfon nie chce nam ładować baterii. Sytuacja taka często zdarza się zimą, kiedy to nasz smartfon (lub sama bateria) jest wystawiony na długotrwałe działanie zimna.
Prowadzi to do nadmiernego rozładowania naszej baterii i niemożności jej naładowania przez smartfon.
Jak sobie z tym poradzić? Oto sposób, który wykorzystywałem w smartfonach od Samsunga i HTC.
Potrzebujemy:
baterię 9V
dwa kabelki
miernik (opcjonalnie)
Bateria 9V, gdyby ktoś nie wiedział, wygląda tak: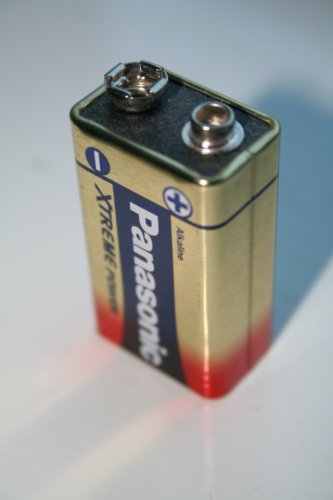 Bateria smartfona:

Jak zauważyliście, zarówno na baterii 9V jak i na baterii od smartfona oznaczony jest + i -. Miernikiem możemy sprawdzić poziom naładowania naszej baterii, z praktyki wiem, że jeżeli jest mniejszy niż 3,2V, to nasz smartfon odmówi ładowania.
A teraz pora ożywić baterię – mocujemy (przytrzymujemy) kabelki na plusie i minusie naszej baterii 9V i przytykamy do plusa i minusa baterii smartfona (nie pomylcie się). Plus do plusa, minus do minusa i trzymamy tak ok 2min. Jeśli nie pomogło, powtarzamy proces.
UWAGA!
Jeśli bateria smartfona zacznie się gwałtownie nagrzewać w trakcie ładowania natychmiast przerwij operację i wyrzuć ją do specjalnego pojemnika na baterie!