5 najlepszych topowych smartfonów według Złego Informatyka
Wiele serwisów przygotowuje swoje zestawienia najlepszych smartfonów opierając się na wysokości dotacji producentów i panującej hipsterskiej modzie. Nic zatem nie stoi mi na przeszkodzie abym też takie zestawienie zrobił. Nie będę nikogo zanudzał detalami technicznymi bo od tego są wyspecjalizowane serwisy i strony producentów. Skoncentruję się tylko na wyróżniających dane urządzenie cechach.
Zatem zaczynamy!
1. Nokia Lumia 1020
Potężne urządzenie wyposażone w najlepszy aparat jaki osadzono w smartphonie do tej pory. Mówimy tu o 41Mpx oraz o ksenonowej lampie błyskowej. Obsługa wymaga niestety konieczności ustawiania parametrów zdjęcia co skutecznie odstrasza dużą część społeczeństwa potrafiącą tylko naciskać jeden guzik.
Reszta parametrów pozwala się spokojnie cieszyć tym do czego smartfon jest stworzony. Na uwagę zasługuje jeszcze fakt, że za pracę naszego telefonu odpowiada Windows Phone 8 będący o dziwo naprawdę dobrą alternatywą dla wszechpanującego Androida. Dzięki temu urządzenie nie potrzebuje ośmiu rdzeni do pracy i działa szybko oraz bezawaryjnie.
2. BlackBerry Passport
Najbardziej zakręcony i użyteczny dla biznesu smartfon w zestawieniu. Wszystko za sprawą kwadratowego ekranu dotykowego o rozdzielczości 1440x1440px oraz fizycznej klawiatury, którą próżno szukać u konkurencji.
Nazwa wzięła się z powodu tego iż smartfon ma wymiary paszportu większości krajów, tak że bez problemu zmieści się w kieszeni każdej marynarki mimo swojego nietypowego kształtu.
Szybki, zoptymalizowany system operacyjny BlackBerry OS niczym Windows Phone działa niezawodnie w większości sytuacji jednak nastawiony jest głównie na rynek biznesowy i jest godny polecenia.
3. Samsung Galaxy Note 3
Może część z was się zdziwi dlaczego zły poleca Samsunga. Sprawa jest banalnie prosta – bo ma rysik!
Olbrzymi wyświetlacz 5,7″ aż się prosi żeby robić na nim coś mądrzejszego niż granie w Angry Birds. Dzięki rysikowi to możliwe. Możemy robić ładne odręczne notatki, dość precyzyjnie coś naszkicować lub precyzyjnie poruszać w specjalnych aplikacjach. Rysik to kolejna zapomniana zdobycz technologiczna, która z powodów marketingowych stała się niszowa.
Z racji tego, że to Samsung znajdziemy wszystkie przydatne i te mniej przydatne technologie, które goszczą w dzisiejszych smartfonach.
4. LG Google Nexus 5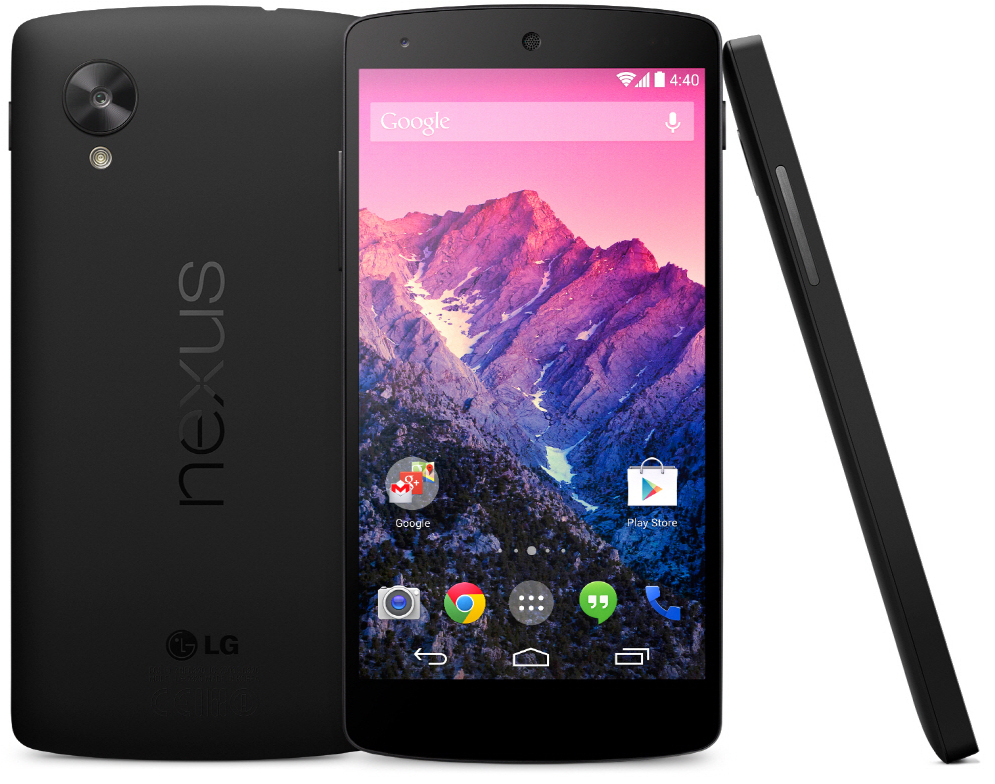 Zanim spalicie mnie na stosie dajcie wytłumaczyć dlaczego – bo Google.
Firma musiała znaleźć producenta dla swojego Nexusa i z jakiegoś powodu wybrała LG. Ale to dalej Nexus.
Urządzenie warte jest uwagi ze względu na to że nie dostaniemy w nim żadnego śmieciowego oprogramowania i żałosnych nakładek tylko czystego Androida. Dzięki czemu możemy się w pełni cieszyć częstymi aktualizacjami systemu (co jest dość rzadkim zjawiskiem w ekosystemie Androida) i sami możemy śmiecić go według własnych potrzeb.
5. Motorola Moto G Dual-SIM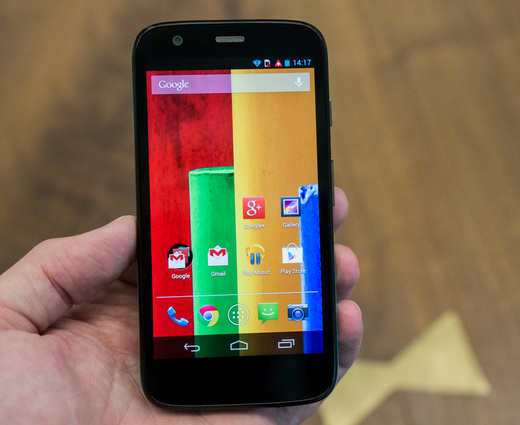 Na zakończenie zestawienia chyba najlepszy telefon na Dual SIM czyli Motorola Moto G. Pierwsza jak i druga generacja prezentują się doskonale. Dobre parametry, czysty Android a do tego przednia kamerka przydatna do gadania na Skype gdy ma się pakiet internetowy na drugiej karcie SIM.
Wszystkich, którzy się iPhona 6 spodziewali odsyłam do poradnika, który z pewnością przyda im się w najbliższym czasie.
iPhone 6 jest kolejną cegłą od Apple nic nie wnoszącą w świat smartfonów, która ma parametry z 2012 roku a zapłacimy za nią o wiele za dużo.
Mam nadzieję, że reszcie czytelników ten artykuł będzie pomocny przy wyborze nowej zabawki.